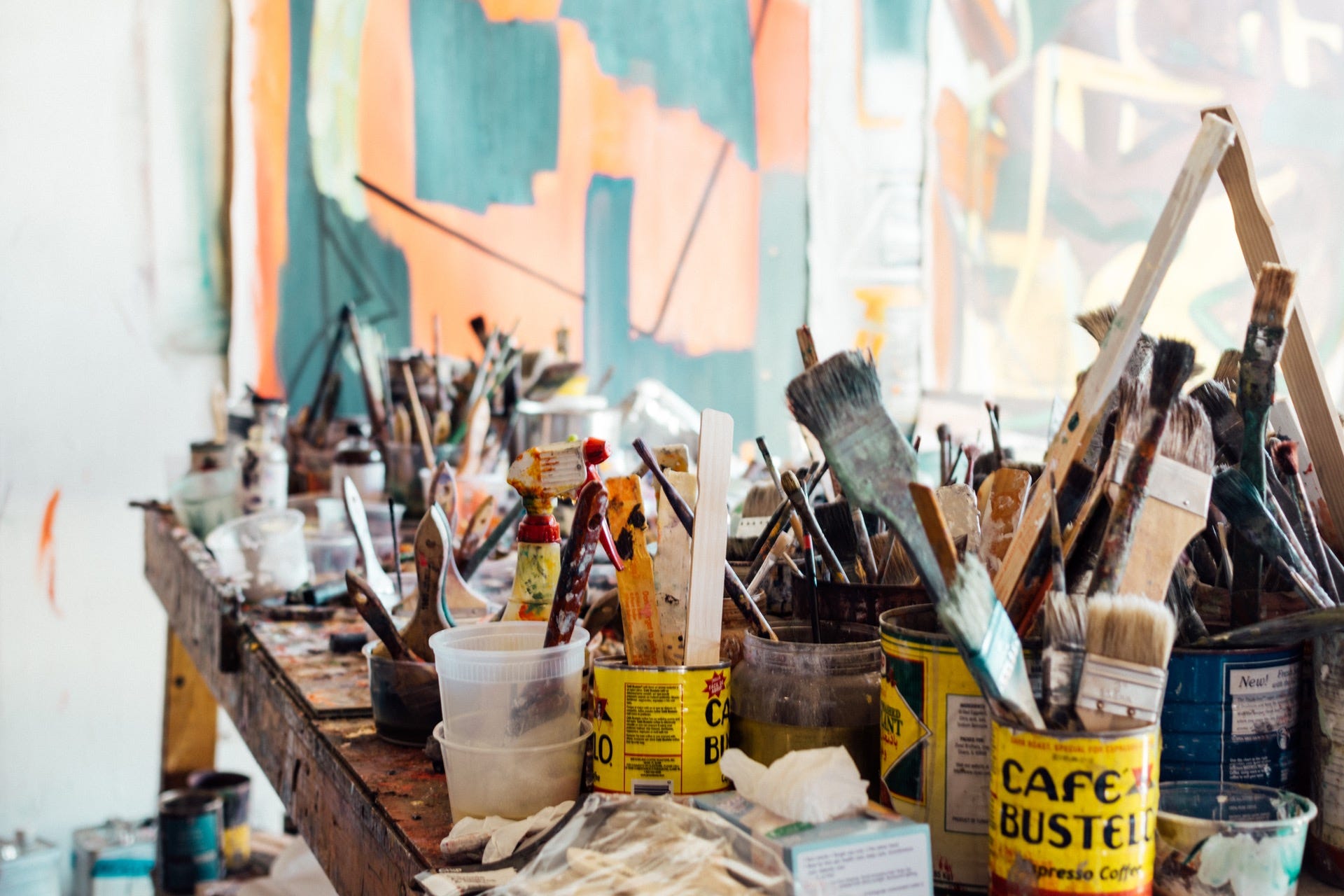 I am working with acrylic paint, watercolor and pastell pencils.
The Portraits are painted on Aquarellpaper. Its very stable, good quality and easy to frame.

For my digital art, I am using my tablet and the program: Krita

Each animal has their own personality, each owner their own taste. I don't like to make one painting look like the other. They are all invidual, unique and have their own style.
It is important to me to talk about what you like, what your preferences are, so I can give you the best possible result. During the process, I will give you updates to give you the opportunity for changes and corrections.

If you'd like your own Painting, send me a message to c.haskell@haskell-art.com
Pastell Pencils
pastel pencils have a very compact lead, which is economical to use. The lead contains a very high level of pigment, making the pencils ideally suited both to drawing lines and shading, as well as blending and merging into delicate colour transitions.
Acrylic Colors
Water based acrylic paint is composed of minute particles of plastic acrylic resin suspended in water (acrylic polymer emulsion) and pigment. As the water evaporates the resin particles fuse together forming a strong durable paint.

Iis a fast-drying paint made of pigment suspended in acrylic polymer emulsion and plasticizers, silicon oils, defoamers, stabilizers, metal soaps. Acrylic paints are water-soluble, but become water-resistant when dry.


Watercolor

Watercolor (American English) or watercolour (British English; see spelling differences), also aquarelle (French, from Italian diminutive of Latin aqua "water"), is a painting method in which the paints are made of pigments suspended in a water-based solution. Watercolor refers to both the medium and the resulting artwork. Aquarelles painted with water-soluble colored ink instead of modern water colors are called "aquarellum atramento" (Latin for "aquarelle made with ink") by experts. However, this term has been more and more passing out of use